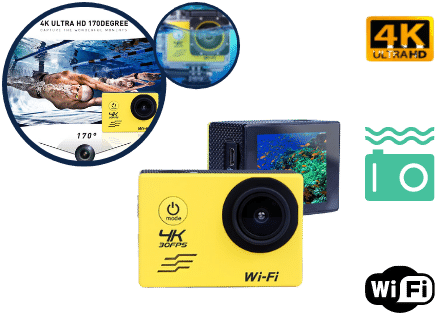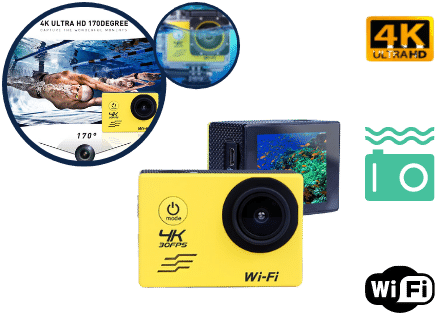 aXtionCam - Waterproof 4K Camera
170 + HD wide-angle lens
Up to 1.5 hrs worktime
Multiple video format: 4K, 1080P, 720P, WVGA
Includes accessory kit (9 pcs!)
Are you ready to share awesome HD videos wherever you go - for a much cheaper price than you're used to?
170° HD vision angle
Don't miss any picture!


Battery lasts up to 90 minutes
It lasts 50% longer than the competition


Multiple video format: 4K, 1080P, 720P, WVGA
Choose the format you want


Waterproof up to 30 meters
Take it to the depths!