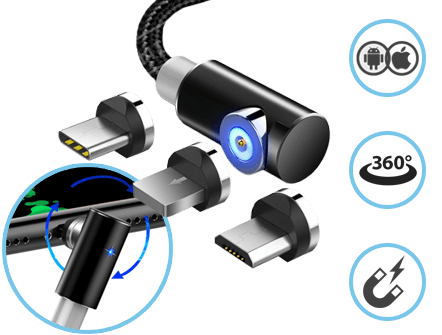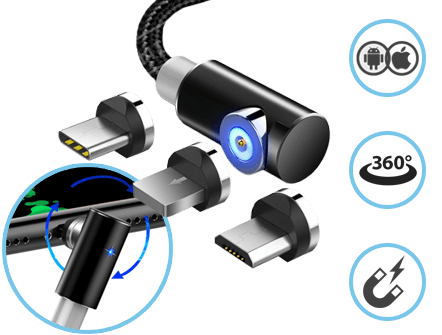 ChargeBoost Pro - Magnetic X-Gen Charger
Latest Magnetic Charging Technology
Connects Automatically & No More Broken Cables
Compatible With Apple & Android
Quickcharger for SmartPhones & Tablets
Charge your phone with these super-fast magnetic power chargers. Don't allow the charging cables to come in your way anymore.
Maximum compatibility
Available for iPhone, micro USB, and Type C devices


360 rotation
The cable rotates 360 degrees


LED indication
Integrated LED indicator to help you find the device at night


One-way plugin
Allow you to insert only one-way.