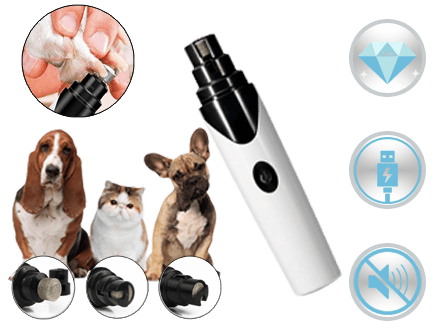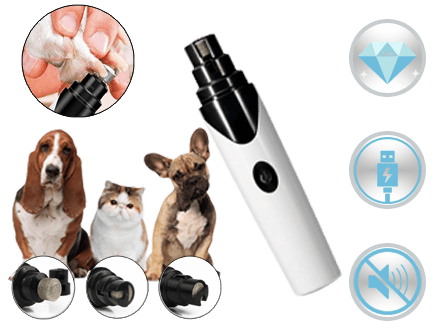 PetCare - Rechargeable Painless Pet's Nail Grinder
Super Low Noise & Vibration
Secure, Effective & Easy to Use
3 Ports Fit All Size Pet Nails
Durable and Rechargeable
You and your pet will love this Premium Rechargeable Painless Pet's Nail Grinder!
No Mess
Revolutionary nail trimmer for your dog or cat. It's the newest and fastest way to keep your pet's nail trim rounded and smooth with no mess!


Make Nail Grinding Painless
If your pets are terrified of nail trimming, then we've got you covered. Precisely trim their nails round and smooth, no more worries about over cutting, nasty pains or bleeding.


Low Vibration and Low Noise
Equipped with a mute brass shaft and unique mute technology that's still powerful enough to gently remove thin layers of nail.


USB Charging
Save money on buying batteries! This Pet's Nail Grinder comes with a USB port and cable that can continuously operate up to 3 hours once fully charged.