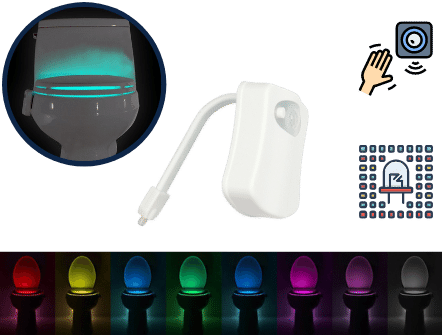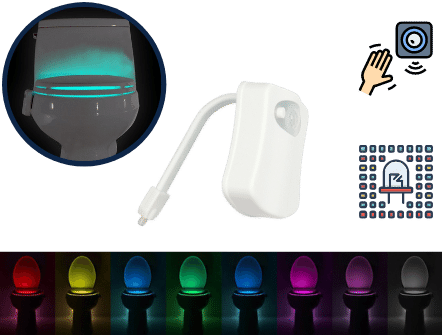 ToiLED - Smart Bathroom Toilet Nightlight
Motion And Light Sensor
8 Colors Decoration
Made of ABS Material
Easy To Install
The only thing worse than being woken up by a bright and unrelenting overhead light during a midnight trip to the bathroom is keeping the lights off and being woken up by accidentally missing the toilet completely.

If you're a man, or if you live with your husband, then you know exactly what we're talking about — accidental splashes on the bathroom floor.

With ToiLED you can be assured no one will ever miss the toiled bowl ever again.
ToiLED fits discretely on the side of a toilet bowl and is motion-activated, glowing up the bowl toilet with a bright LED light with a variety of 8 colors.

This item is not only great for late-night bathroom trips, but it also turns potty time into party time for toddlers who are potty training. Children will feel comforted by the cool & funny lights inside the toilet bowl.