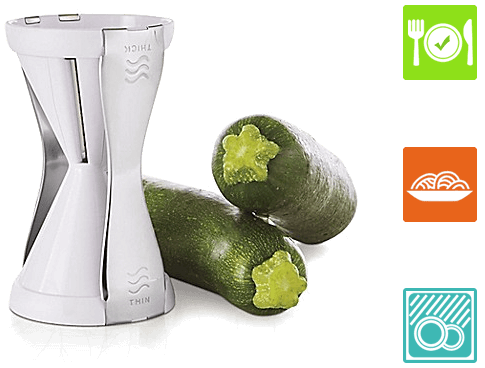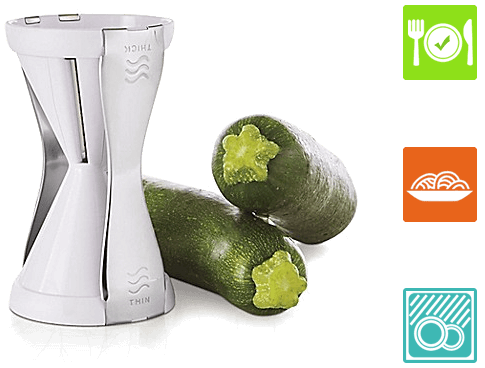 Veghetti - Healthy Pasta without Carbs!
Delicious Pasta without Carbs!
Zucchini or any Vegetable Noodles in Seconds
Healthy Food for the Whole Family
Easy to Use and Dishwaser Safe
This must-have kitchen aid will turn any of your favorite vegetables into modern, beautiful, fun and healthy food. Imagine your family pasta dish without any carbs.. a new era of healthy food has begun!
Quality and durable material
12 Ultra-Sharp Stainless Steel Blades For Effective Spiralizing


Dishwasher Safe
So easy to use and no mess afterwards!


Dual stainless-steel cutting blades for thick or thin pasta strands
Fun, healthy and quick meal preparation, turns veggies into healthy spaghetti instantly!


Promotes Creative And Healthy Meals
Great for zucchini, squash, carrots, cucumbers and potatoes. Perfect, delicious pasta without the carbs.